Royal Wedding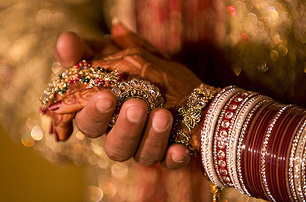 Known as the City of Lakes and Palaces, Udaipur really is one of the most romantic places in India. Udaipur is an incredibly charming city. A lot of this charm comes from its beautiful, regal palace buildings. Weddings in Udaipur are an elaborate affair and Hotel Shree Narayana tries to create a Royal experience when organizing weddings within the Hotel premises.

We provide complete coordination and facilitate the Regal Wedding plans. Weddings held at Hotel Shree Narayana are truly splendid! The combination of excellent service, fabulous cuisine, an impressive selection of drinks and outstanding entertainment, provides you with the ultimate setting for your wedding, allowing you and your guests to share in the joy of a perfect wedding in paradise.

We bring you the larger than life experiences with irresistible packages tailor-made for indulgence in sheer luxury that's easy on your pocket too. The Hotel provides complete wedding & event packages with the hospitality tastes of Royal Rajasthan.